Celebrate the Fourth of July at One of These 4 Free Raleigh Locations
The Fourth of July is a day of celebration and fun. It's a time to spend with family and friends and to remember America's founding. Here are four free events to attend this Fourth of July in and around Raleigh, North Carolina.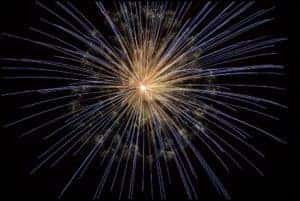 Fireworks in West Raleigh

The Raleigh fireworks show is one way to celebrate the Fourth of July. It is returning to the fairgrounds after launching in Downtown Raleigh for the past six years. The city opted to move the display because of increased construction and the changing city skyline. Fireworks will actually launch on the North Carolina State University property adjacent to the fairgrounds.

If you plan on attending the show, feel free to bring food and items like blankets, lawn chairs, and anything else you might need for comfort. No food or drinks will be for sale at this year's site. The Raleigh Police will assist with parking and safety.

Fuquay-Varina Independence Day Celebration

If you're traveling on Independence Day, consider attending the Fuquay-Varina Independence Day Celebration in the town of Fuquay-Varina on July 3, 2018. The event is free and coolers may be brought to the site. The celebration itself is free to enter but some of the activities are not.

Activities include the Splash Pad, which is a 6,000 square-foot water pad for children to play on and cool off in the hot weather. It's free for town residents who have a splash card. Nonresidents pay a nominal $2 fee for all-day entry. Other activities include rides for the children as well as food vendors and fireworks.

The Glorious Fourth

Since Fourth of July is mainly about honoring American history, you can celebrate it by attending the Glorious Fourth event at Tryon Palace in New Bern, North Carolina. This free event takes place from 10 a.m. to 2 p.m. and takes you back to 1783. In this year on July Fourth, North Carolina Governor Alexander Martin ordered the first statewide celebration of the holiday.

The celebration includes a reading of the Declaration of Independence, a fife and drum corp parade, and a firing demonstration. Attendees can even speak with people who lived during the same time period with different viewpoints on our historic day. Plus, kids can try their hand at writing with a quill.

Star Spangled Block Party

The free Star Spangled Block Party takes places at the Brier Creek Shopping Center on July Fourth in the Clock Tower Plaza. This celebration brings merchants from the center together with the public for a party honoring America. It includes games, multiple bounce houses, face painting, and prizes. The party begins at 7 p.m. and ends with a gorgeous, choreographed fireworks show after dark.

Fourth of July is one of the year's best holidays because it combines history with fun and, of course, fireworks. Pick any one of these events to help celebrate America and make memories with friends, family, and children in Raleigh, North Carolina, this year.
Image via pixabay.com