How to Celebrate the Beginning of Winter Near Wilson
With winter just around the corner, it's important to have some activities in mind as the season rolls in. It's hard to plan things last minute, and not knowing all that's going on at the beginning of winter can cause you to miss out. Here are a few great ways to celebrate the beginning of winter. The last thing you should be doing is staying home and watching TV.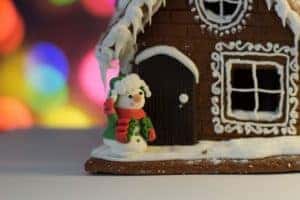 Go on an Early Winter Hike
Before the weather gets any colder, take a hike through some of North Carolina's fabulous landscapes. There are several great trails perfect for winter hikes. Dry Falls in Highlands, North Carolina, has an easily accessible trail and it will take you up to and under dry falls. In the wintertime, the falls begin to freeze and may freeze over completely, turning the waterfall into a picturesque winter landscape.
Other hikes include Roan Mountain, which has stunning views and year-round hiking, or Pilot Mountain, which has a road to the summit where you can catch a short trail. Don't let winter make you feel like you can't enjoy the outdoors, take a hike!
Experience Christmastime During the Civil War
This amazing winter event takes place in Kinston, North Carolina. Take a guided tour through the Civil War Interpretive Center and experience what Christmastime was like between 1861 and 1865. You'll see four skits demonstrating what the season was like each of the four years, and learn what families and soldiers were doing. It can be fascinating how four years changed so much of the area's history.
Make a Pilgrimage to the Gingerbread House Competition
If anyone in your family has a penchant for baking or simply loves food that has been crafted at the highest of levels as a work of art, look no further than the gingerbread house competition held at the Grove Park Inn. The amazing gingerbread creations are well worth the trip, and it can give you an excuse to spend a weekend at the inn to see some of the area's other holiday offerings. You can even make a yearly tradition out of it!
The gingerbread houses are on display from Nov. 25 to Jan. 4. Guests staying at the hotel may visit the houses anytime, but visitors may only view the display during certain days. If you plan on visiting without making a stay at the inn, you'll need to arrive between Sunday after 3 p.m. or anytime Monday through Thursday. However, since there is so much to do and see in Asheville, it may be worth staying a night at the inn or a nearby hotel to make the most of your trip.
There are plenty of ways to celebrate the beginning of winter in and around Wilson, North Carolina. There is something for everyone. It doesn't matter if you're a history buff, outdoor enthusiast, or just want to find a way to celebrate the coming season. The season doesn't have to be a time of hibernation. You're not a bear, so get out there and experience North Carolina this winter.
Image via Pixabay