Want to Meet New People in Raleigh? Join a Club!
Outside of school and work, it can be difficult to meet new friends no matter where you live. One way to meet new people is to join a club where you can spend time with other people who share your interests. Here are some clubs in the greater Raleigh area where you can meet new people and engage with the community.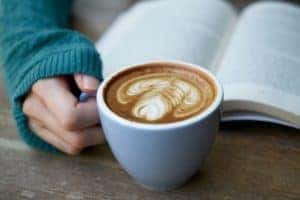 Raleigh Women's Coffee & Book Club Meetup
If you love to read and discuss literature, the Raleigh Women's Coffee & Book Club Meetup is an excellent way to do so. With four meetings a month at different locations, it's easy to find one that fits within your schedule. Once a month, the members get together to have dinner at a local restaurant. The books that the group reads and discusses are voted on by members.
Guitar Meetup Group RTP Area
For guitar lovers everywhere, the Guitar Meetup Group RTP area is the group to join to play your guitar with other people. The group is for guitarists of all levels, even if you're just getting started playing guitar. The group goes to different open mic nights around the area. If you're not comfortable performing in front of people yet, you can still go to the events to watch other people sing and play guitar. At the event, you can discuss guitar with other members, who may have tips and experiences to share.
Raleigh Weekday Outdoor Activity Group
Members of the Raleigh Weekday Outdoor Activity Group plan to participate in outdoor recreational activities with other people who love to spend time active outdoors. This includes hiking, kayaking, and biking. While most of the members are in their 40s and 50s, the group is for adults of all ages. Members range in age from 20 to 70. Children are not allowed to participate in outdoor events unless the specific event notes it on the Meetup.com page. Many of the events are scheduled for during the week.
Triangle Off-Road Cyclists (TORC)
Triangle Off-Road Cyclists (TORC) is a nonprofit organization for mountain bikers. The nonprofit focuses much of its attention toward improving conditions for bicyclists and preserving natural resources in North Carolina. There are over 750 members of TORC. It costs $39 a year to be a member of TORC and the Southern Off-Road Bicycle Association.
Activate Good's Triangle Do-Gooders
Looking to give back to the community in a more significant way? By joining Activate Good's Triangle Do-Gooders, you can give back to the community through volunteering with other like-minded people. This includes serving people food at soup kitchens, supporting local animal shelters, and getting involved in relief efforts after natural disasters, including hurricanes.
Joining a group or a club can be an effective way to meet new friends, especially in the community around where you live. Nobody wants to only interact with their co-workers and family members when they can have fun with friends. Expand your own social network by joining one of these groups.
Image via Pixabay